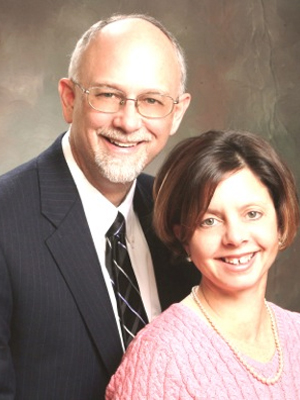 Art is currently the president and CEO of Catholic Charities in the Diocese of Arlington, Virginia, as well as a licensed marriage and family therapist. Laraine has a master's degree in philosophy and is a freelance writer for many Catholic publications. Together, the Bennetts co-authored four popular books: The Temperament God Gave You, The Temperament God Gave Your Spouse, The Temperament God Gave Your Kids, andThe Emotions God Gave You.  Art and Laraine have been married for thirty-five years and have four children—one of each temperament type!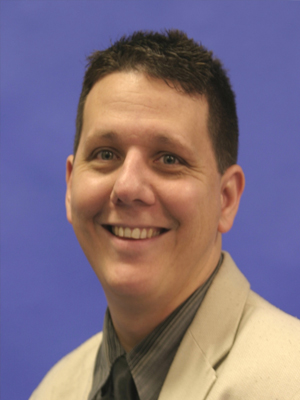 Chris Padgett is a popular speaker, musician, and author who has traveled around the world for almost two decades giving concerts, talks, and retreats to all ages about the love and forgiveness of Jesus Christ. A convert to Catholicism, he also teaches at Franciscan University of Steubenville and is pursuing a doctorate in sacred theology from the International Marian Research Institute in Dayton, Ohio. He and his wife, Linda, have nine children, many of whom are teens, and live in Steubenville, Ohio.  To find out more, visit Chris' website: www.chrispadgett.com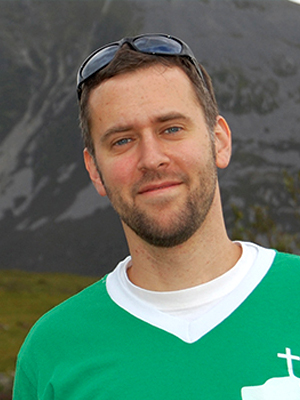 Archbishop Charles J. Chaput has called Chris Stefanick "one of the most engaging young defenders of the Christian faith on the scene today." Chris speaks to over 50,000 teens, young adults, and parents every year. In addition to his speaking, Chris has also co-authored, Do I Have to Go? (about the Mass),Raising Pure Teens, and Absolute Relativism. This 14-year youth ministry veteran served at the parish and diocesan levels. He is currently founder and president of Real Life Catholic. Above all, Chris is proud to be a husband and father to six beautiful children.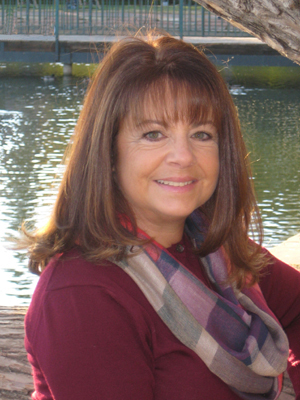 Claudia Cangilla McAdam has a master's degree in theology from the Augustine Institute. A published author and professional speaker, her works include Awakening, a novel of biblical historical fiction. Visit her at www.ClaudiaMcAdam.com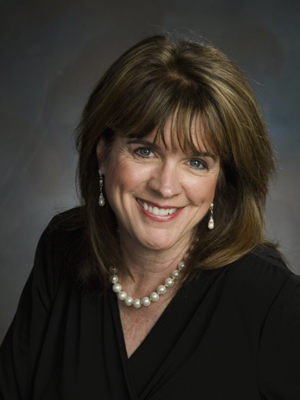 Eileen Love arrived at Endow in 2006 after many years in parish work. Eileen has worked as a director of religious education and was a featured columnist in the Denver Catholic Register from 1994-2000. She holds certification as a master catechist, is a 1994 graduate of the Catholic Biblical School, and has her master's degree in theological studies.  Eileen now works as an editor on Endow study guides and travels the country speaking and training future Endow facilitators.  She and her husband, Mike, are the blessed and proud parents of four young men.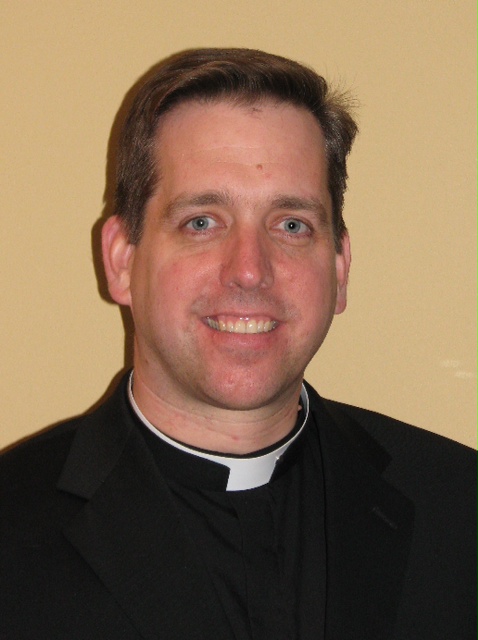 Fr. Scott Traynor, J.C.L., is a priest of the Diocese of Sioux Falls in South Dakota. He is presently serving as the Rector of Saint John Vianney Theological Seminary in Denver. He received his STB from the Pontifical Gregorian University and his JCL from Catholic University of America. He is an experienced retreat master and spiritual director for priests, seminarians and lay people alike. He loves to help people learn how to pray—to cultivate a real, effective and deeply intimate relationship with the Father, Son and Holy Spirit.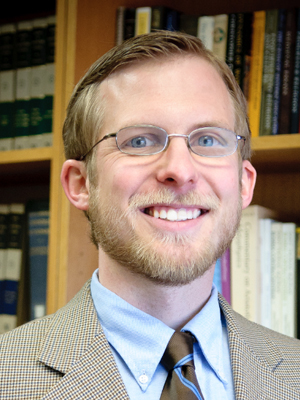 Dr. R. Jared Staudt has taught at the Augustine Institute since 2009 in the areas of theology, catechesis, history and culture, and philosophy. He served a two-year term as academic dean and currently serves as the faculty advisor to student life. He served as the director of religious education at two parishes and has taught RCIA. He and his wife, Anne, have five children. He is managing editor of the theological journal Nova et Vetera and a lay Benedictine oblate at Our Lady of Clear Creek Abbey.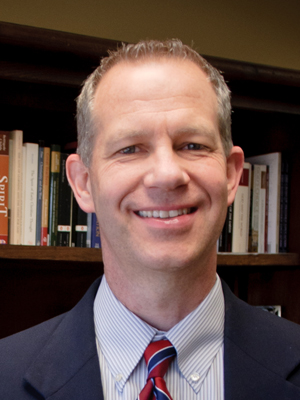 Jim has been involved with youth ministry and evangelization of teens for more than 20 years. He has his bachelor's in education from Franciscan University of Steubenville and his master's in theology from the Augustine Institute, where he currently teaches and is the director of YDisciple.  Additionally, he has served in various roles of leadership of national, regional and local youth ministry. Jim is married to Meg and has five amazing children, three of whom are teens.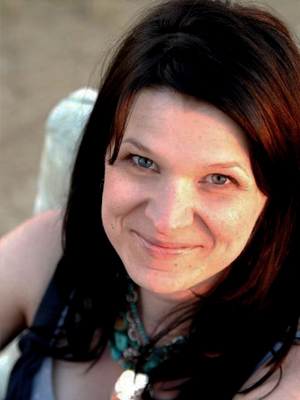 Joia Farmer is a singer/songwriter/speaker/fitness coach from the wild wild west of Colorado. Joia is currently the co-director of youth ministry (along with her husband) at four parishes in downtown Denver, and recently launched a new "whole self"  faith-based website:
EatSweatPrayRepeat.com. She is most proud to be 1) a mother to four incredible children, 2) married to Brad Farmer of APeX Ministries, and 3) able to bench press her 11-year-old son.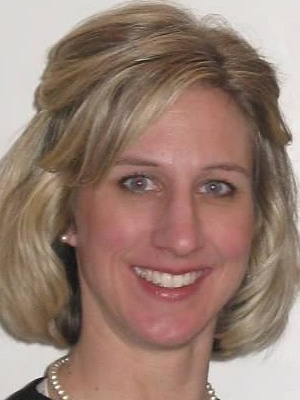 Kim graduated from the University of Richmond with a BA in speech communication and then received her MA in counseling from Franciscan University of Steubenville.  She works as an assistant athletic director for leadership, counseling and student services in NCAA Division 1 athletics.  She has experience leading retreats and volunteering in youth ministry and is married with six very busy children.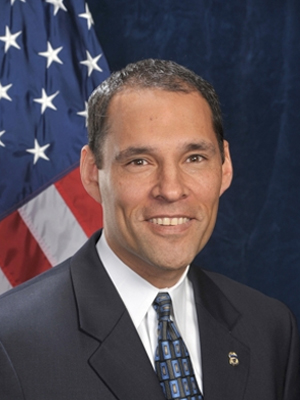 Kumar is first a son of God, secondly husband to his beautiful wife, and thirdly father to three amazing adopted children, all of whom are siblings and teens (or tweens). He graduated from the United States Military Academy at West Point (many moons ago), and shortly after, converted to Catholicism. He loves to write on virtue, faith, and becoming an authentic man of God, and can be found at www.heroichabits.org.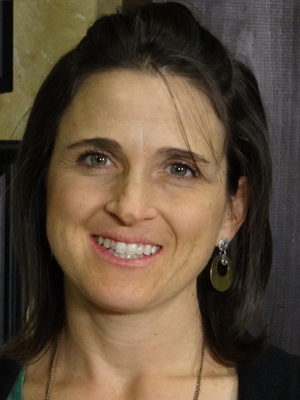 Meg graduated in 1993 from Lambuth University in Jackson, TN, with a BS in sociology and a minor in political science. Not only did she obtain her MA in Christian counseling from Franciscan University, but her relationship with Christ was cemented, her Catholic faith deepened, and most importantly, she met the love of her life, Jim. She and Jim live in beautiful Colorado with their five children, three of whom are teenagers.
Michael joined the University of Mary in 2007 and has worked as an instructor, an assistant football coach, and an admissions representative. He is currently the associate director of admissions, and will assume the role of director in January 2013. He feels it is a privilege to work at a university dedicated to the full formation of its students. It is his goal to assist with the mission of the university in creating servant leaders: young men and women who give their lives away in the service of others.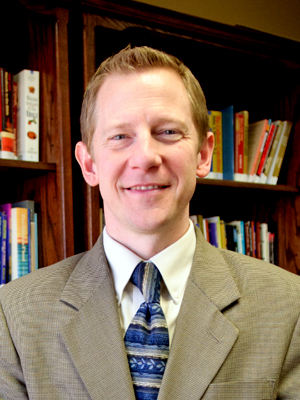 Dr. Michel Therrien is a professor of fundamental moral theology at the Augustine Institute. He taught at St. Vincent Seminary in Latrobe, PA, for seven years, serving as Academic Dean from 2008-2012. His prior work experience  includes two years with the Acton Institute in Grand Rapids, MI, teaching high school religion, serving as a DRE, youth minister, and RCIA leader for various parishes. His areas of scholarly interest are Thomistic virtue ethics and Catholic social teaching. He and his wife Lynn have four children, two of whom are teenagers.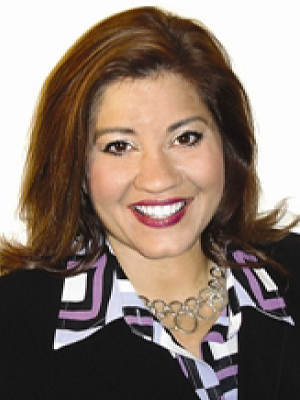 Pam Stenzel is a dynamic, charismatic, and educated expert on sex, love and relationships. After years of counseling young girls who found themselves in crisis pregnancies, Pam began to realize that many were completely unaware of the risks involved with sexual activity and had never been told about the consequences of their choices. That was the inception of Pam's life as a speaker. She has also produced several videos, is the founder of Enlighten Communications, Inc., and has been a guest on numerous national TV and radio programs.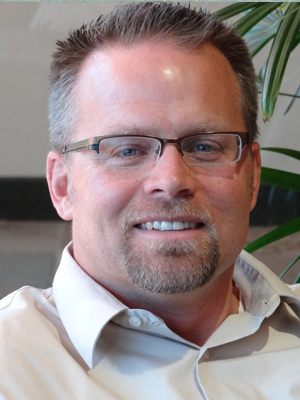 Sean received his master of arts in theology and certification in catechetics from Franciscan University in 1998.  Sean has eight years of experience in diocesan ministry with the Diocese of Sioux Falls and the Archdiocese of Denver in the areas of youth, young adult and campus ministry. He is currently co-director of YDisciple, an initiative of the Augustine Institute. Sean and his wife Jen live in Colorado with their five children, two of whom are teenagers.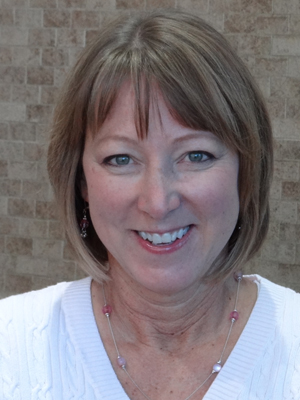 Stacy is the operations and support lead for YDisciple. She has a master's degree in religious education and catechesis from the Maryvale Institute and an undergraduate degree in management and human relations. She has been involved with youth ministry, adult faith formation, and communications in parish settings and worked for IBM for ten years. She and her husband Doug are the proud parents of three young adults and one son-in-law.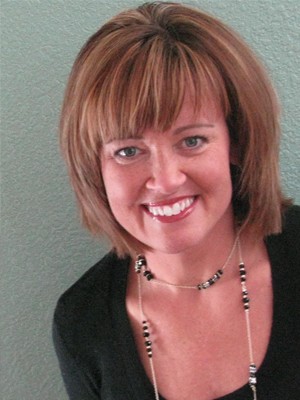 Tammy Evevard is an internationally recognized speaker who has spent more than 25 years speaking on the power of God in our lives, Scripture, leadership training, and women's issues. She is the author of the recently released book Becoming: The Woman God Made You to Be, published by Franciscan Media. Tammy lives in Boulder, Colorado, with her husband, Mark, and their three children. To learn more about Tammy, see: www.tammyevevard.com